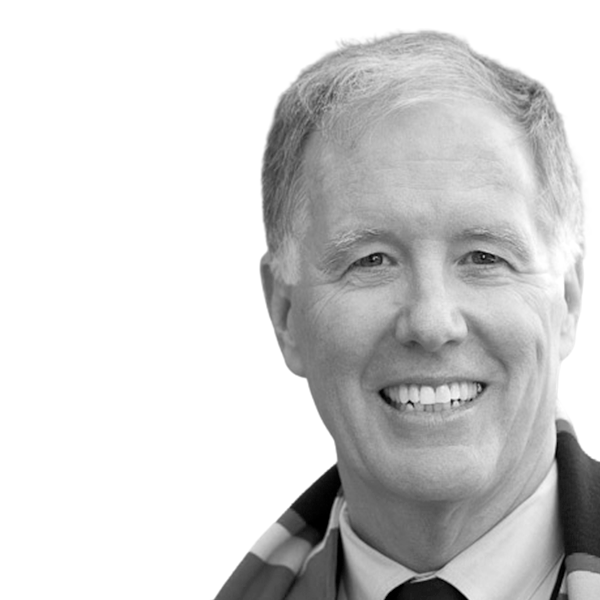 Mr Jim Leech CM
Biography
Jim Leech retired as President and Chief Executive Officer of the Ontario Teachers' Pension Plan, the largest single profession pension plan in Canada in 2014.
Prior to joining Teachers', Jim was President and CEO of Unicorp Canada Corporation, and Union Energy Inc. Jim is Past Chair of the Mastercard Foundation; Senior Advisor to McKinsey & Company; Chair Emeritus, UHN Foundation; Honorary Colonel (Retired), 32 Signal Regiment; Board member of Historica Canada and Chair, Institute of Sustainable Finance. He co-authored The Third Rail: Confronting Our Pension Failures, a best-selling book that was awarded Canada's 2013/14 National Business Book Award.
Jim has received several honours, notably: Canadian Forces Decoration, 2019; Royal Military College, Honourary Doctorate of Law, 2019; Association of Fundraising Professionals, Outstanding Volunteer, 2018; Royal Military College Wall of Honour, 2016; Enoch Turner Schoolhouse Foundation, Heritage Champion, 2017; the Lifetime Achievement Award, 2014 from the Niagara Institutional Dialogue; the Corporate Social Responsibility Award, 2012 from the US/Canada Foreign Policy Association; the CEO Award of Excellence in Communications, 2010 from the Canadian Public Relations Society, Toronto; and Champion of Public Education, 2009 from The Learning Partnership.
In 2012, Jim was awarded the Queen's Diamond Jubilee medal in recognition of his work with the True Patriot Love Foundation in 2014 was invested as a Member of the Order of Canada, and in 2020 was awarded the Order of Ontario.
More Advisory Board members